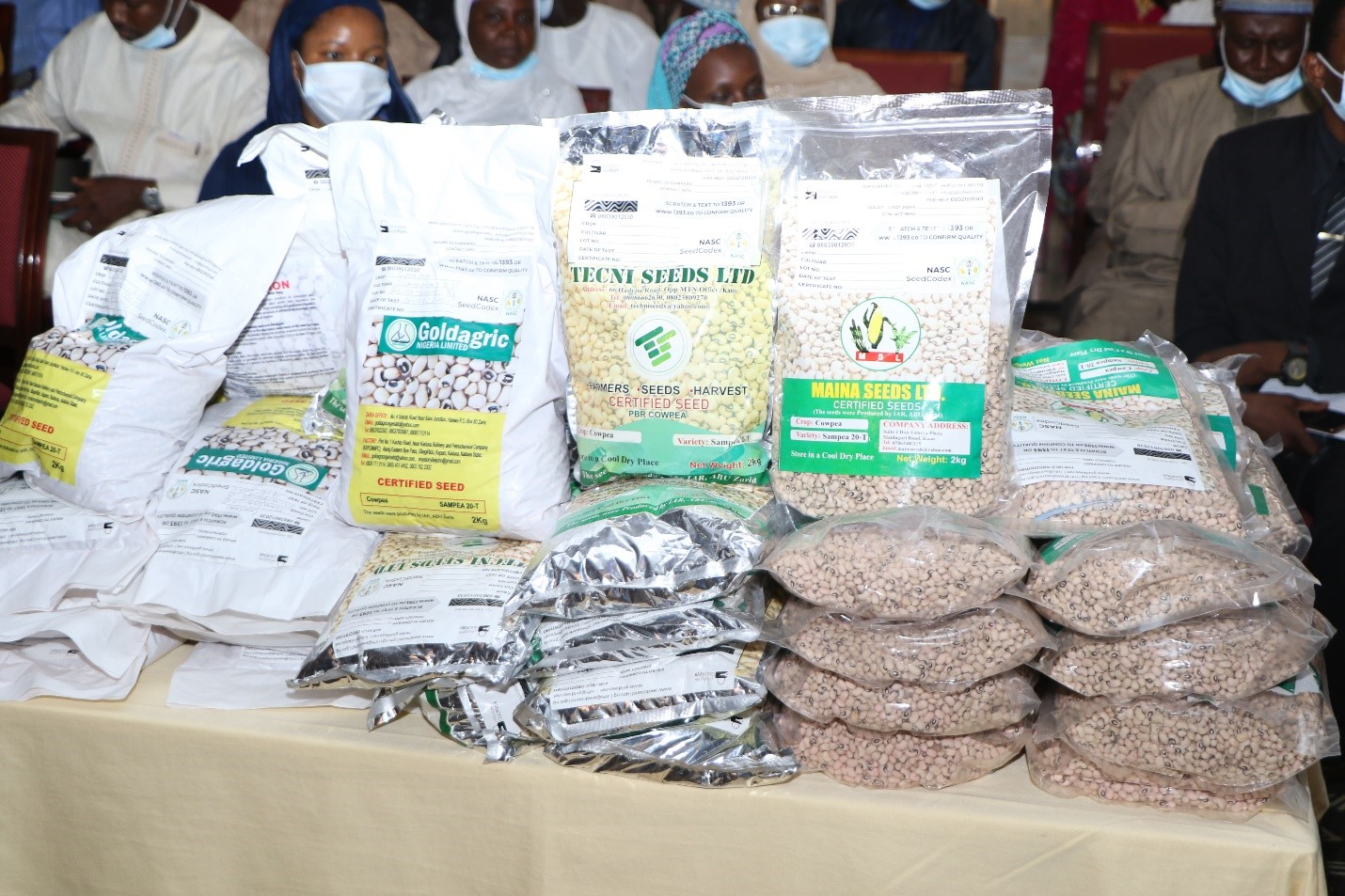 [Nairobi, October 7, 2021]:  Availability of information on agricultural biotechnology is critical for the adoption of biotech crops in the African farming system, said Dr. Canisius Kanangire, the Executive Director of AATF during the Africa Biennial Biosciences Communication Symposium (ABBC), 2021.
Dr. Kanangire said that several studies have alluded to the role of communication and lack of adequate, science and evidence-based information on agricultural biotechnology as some of the challenges that beset adoption of the technology in Africa.
Dr. Kanangire stated that high-level engagements such as the ABBC symposium offer an opportunity to reflect, learn and provide an antidote to mitigating misinformation on innovative technologies including biotechnology.
"We need to continuously educate those opposed to the technology and not always castigate and defend ourselves against them," he said, adding that communications and advocacy work is a critical part of creating awareness about agricultural biotechnology.
He observed that ABBC and other such platforms including the Open Forum on Agricultural Biotechnology (OFAB) help in contributing towards closing the information gap and changing the negative perceptions on agricultural biotechnology especially among the public, who become an easy prey for anti-technology activism.
"We must continue to engage and bring together stakeholders to share experiences and chart the future together on communicating agricultural biotechnology in Africa," he asserted. The ABBC is a platform for bioscience stakeholders to actively exchange experiences and best practices towards improving bioscience communications. The symposium, which provides an African-based and African-led platform, is the first of its kind in the region and plays a fundamental role in addressing pressing communication issues needed to propel biosciences innovations in Africa.
Genetically modified crops (GM) such as cotton, maize, cassava, and cowpea have shown upward progress on adoption in Africa. The continent has been regarded as the region with the biggest potential to benefit from biotech, but the progress is hampered by misinformation about biotechnology.
########
About AATF (www.aatf-africa.org)
Founded in 2003 to address Africa's food security prospects through agricultural technology, AATF believes that the agricultural sector is a key foundational pillar as Africa consolidates its economic growth and carves out its new position as a major global economic powerhouse and the next growth market in the world. It was formed in response to the need for an effective mechanism that would facilitate and support negotiation for technology access and delivery and formation of appropriate partnerships to manage the development & deployment of innovative technologies for use by smallholder farmers in SSA:
For more information contact:
George Achia, Communications Officer, East and Southern Africa, AATF; g.achia@aatf-africa.org +254 785334163