CASSAVA MECHANISATION AND AGROPROCESSING PROJECT (CAMAP)
Modernising production practices
Cassava is an economically important crop in Sub-Saharan Africa, yet farmers in the region achieve on average a yield of just 7-9 tonnes per hectare, around a third of that produced by their counterparts in Asia and Latin America. This is largely due to the high labour cost and inefficient production and processing practices.
The Cassava Mechanisation and Agro-processing Project (CAMAP) is working towards revitalizing the cassava industry through mechanized production and agro-processing along the cassava value chain. Currently, in four countries (Nigeria, Uganda, Zambia and Tanzania-(TAAT Cassava)), CAMAP also promotes good agronomic practices, encouraging farmers to use improved stem varieties, fertiliser and herbicides, and ensure timely farm operations. The objectives of the project are to:
Increase cassava production through mechanisation across the value chain
Add value to the cassava industry through value addition and creation of market linkages
Create economically viable mechanisation agro service provision in the cassava sector
Build capacity of local entrepreneurs to design prototypes machines, manufacture, maintain and repair the necessary equipment for cassava planting, harvesting and processing
Integrate Digital Solutions and Farmer Aggregation for the Provision of Economically Sustainable Field Mechanization Services to Smallholder Cassava Farmers SSA
Since its launch in 2013, the project has increased the efficiency and timeliness of operations the key results being 200% increase in yields, 100% increase in incomes, improved quality of life and attraction of more women and youth into cassava farming as a business. Due to the success of CAMAP in Nigeria, Agridrive was formed to offer mechanization services as a business.
The project is enhancing food security, incomes and livelihoods for farmers, processors, and marketers in the cassava sector.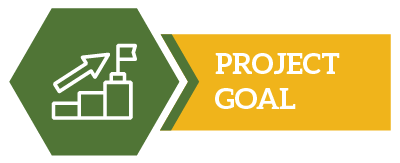 The project aims to improve cassava productivity by increasing the operational efficiency and improving market linkages for smallholder farmers.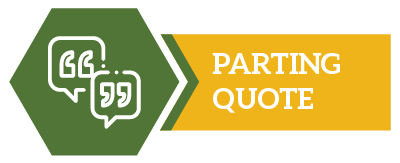 "Agriculture is our wisest pursuit because it will in the end contribute most to real wealth, good morals & happiness." Thomas Jefferson.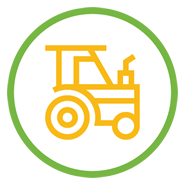 Improve the quality of life of cassava farmers especially by women, by decreasing the amount of time required for farming activities.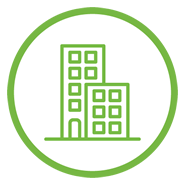 In addition to strengthening market linkages and market capacities, the project has resulted in increased incomes from the sale of cassava products – from USD 150 – 600 per hectare to USD2,000 –3,500 per hectare.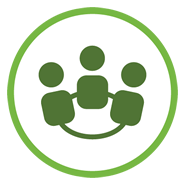 Improved food security for the population with increased yields per hectare from 5 tonnes to between 25 – 45 tonnes per hectare.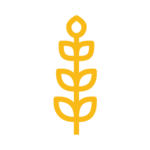 Increase in income for farmers per ha from 700 USD to 2000 USD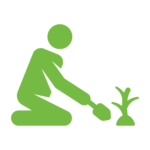 Reduction in drudgery for farmers especially women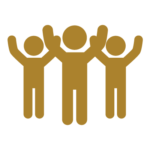 Beneficiaries of CAMAP project to date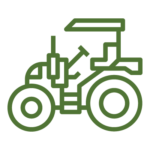 Increase in yields per hectare from 7-9 tonnes to over 25 tonnes
Get in touch with us for more information.
Fill out the contact request form & we'll get back to you.
INFORMATION AND RESOURCES
Muinga G and Marechera G (2018) The effect of mechanisation on cassava production in Ogun, Osun, Kwara States of Nigeria. Food Chain 7:1, 1-14
Download Resource file
Marechera,G.T., Muinga G. (2017) Value chain approaches to mechanization in cassava cultivation and harvesting in Africa. In Hershey, C. H. (ed.), Achieving sustainable cultivation of cassava Volume 1: Cultivation techniques, Burleigh Dodds Science Publishing, Cambridge, UK (ISBN: 978 1 78676 000 5; www.bdspublishing.com)
Download Resource file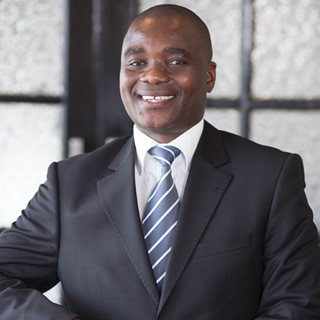 Agribusiness Development Manager
G.marechera@aatf-africa.org
UK Aid was one of the original funders of AATF and continues to provide core funding to support the AATF's operations, including helping to build institutional capacity and strengthen corporate governance. It partially supports some projects, complementing project funding from other investors and wholly funds others. The larger part of CAMAP activities is supported with funding from the UK Aid.
CALL US TODAY
254-20 422 3700
NAIROBI, KENYA
Naivasha Rd
EMAIL
aatf@aatf-africa.org