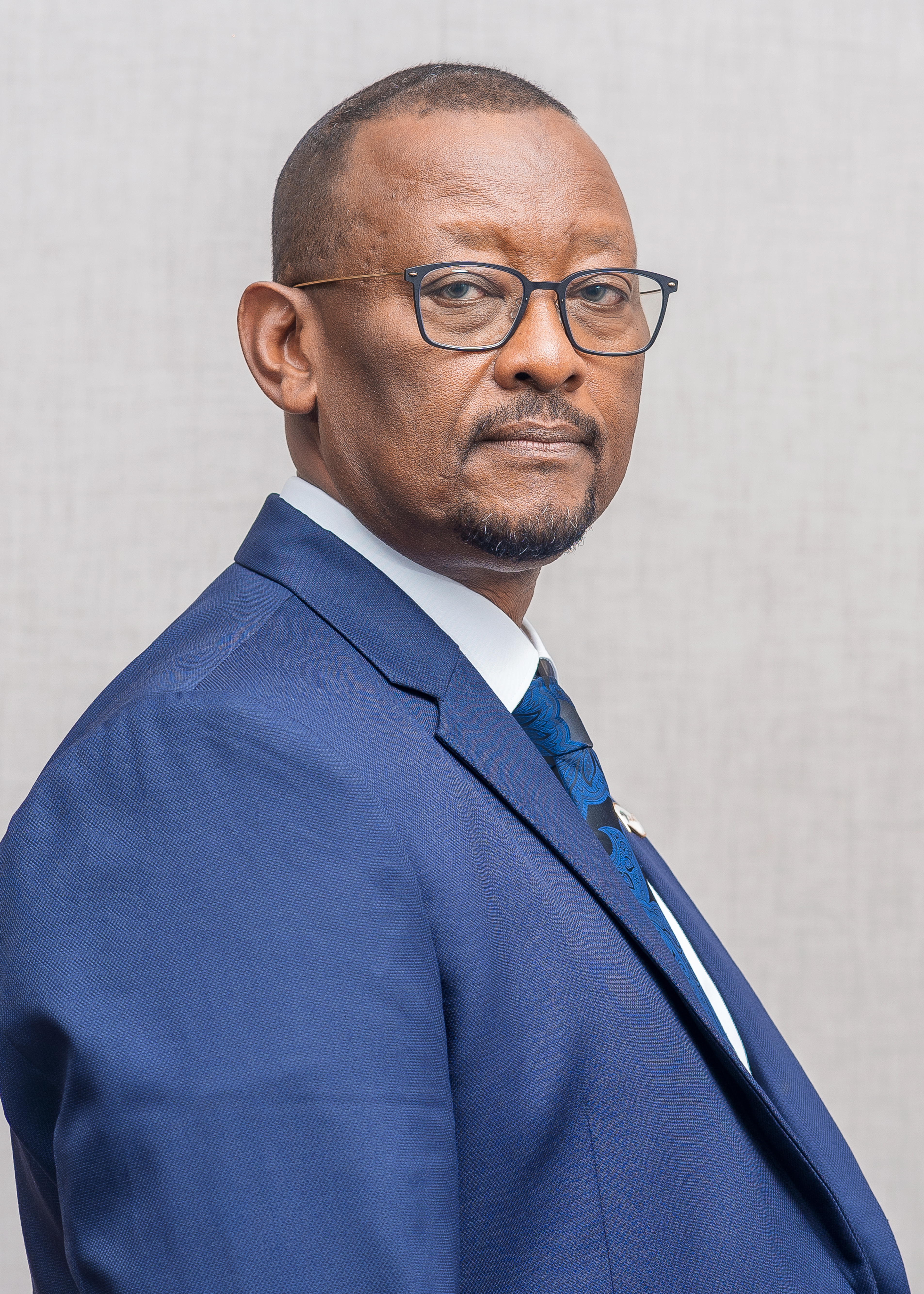 Dr. Canisius Kanangire is a visionary leader and a prominent figure in the field of agricultural technology in Africa.
As the Executive Director of the African Agricultural Technology Foundation (AATF), he has dedicated his career to driving agricultural innovation, promoting food security, and empowering smallholder farmers across the continent.
With a strong academic background and extensive experience in agricultural research and development, Dr. Kanangire has been instrumental in shaping AATF's strategic direction and establishing it as a key player in advancing agricultural technologies in Africa.
Under his leadership, the foundation has achieved remarkable milestones and transformed countless lives in rural communities.
A national of Rwanda, Dr. Kanangire obtained his doctorate degree in Aquatic Sciences and Master's degree in Freshwater Ecology from the University of Namur, Belgium.
He also holds a University Degree (Licence) in Biology and an Undergraduate Certificate in Biology and Chemistry from the "Institut Supérieur Pédagogique de Bukavu" (Higher Pedagogical Institute of Bukavu) in D.R. Congo.
His academic pursuits have provided him with a solid foundation in understanding the complex dynamics of agriculture, economics, and policy frameworks.
He has combined this knowledge with his passion for sustainable development to drive impactful change in the African agricultural landscape.
Throughout his career, Dr. Kanangire has actively worked to bridge the gap between scientific advancements and the practical needs of smallholder farmers.
He firmly believes that harnessing modern agricultural technologies is crucial for Africa to achieve sustainable development, improve food security, and alleviate poverty.
By leveraging partnerships with research institutions, governments, and private sector stakeholders, he has successfully facilitated the adoption of innovative agricultural solutions that benefit smallholder farmers and rural communities.
Under Dr. Kanangire's leadership, AATF has played a pivotal role in introducing and promoting agricultural technologies that address critical challenges faced by African farmers.
The foundation has been at the forefront of initiatives focused on improving crop productivity, enhancing resilience to climate change, and ensuring sustainable agricultural practices.
Through strategic collaborations and public-private partnerships, AATF has facilitated the development and dissemination of improved crop varieties, drought-tolerant seeds, and pest-resistant traits that have significantly boosted yields and improved farmers' livelihoods.
Some of the notable innovations that Dr. Kanangire brought to AATF include the appointment of seasoned politician, Dr Goodluck Jonathan, former President of the Federal Republic of Nigeria and Dr Ousmane Badiane, a renowned agricultural economist and policy expert as AATF Ambassadors to help drive political buy-in as well as deepen the penetration AATF led initiatives across the African continent and the world at large.
Kanangire also championed the articulation of a new strategic framework for the next five years for AATF.
The framework which will be building on the gains of the past hope to position AATF as a giant player on the deployment of Next Generation agriculture products while considering how to fortify the continent against the vulnerabilities of climate change and giving youth an opportunity in agriculture.
AATF under Kanangire has continued to build-on and showcase the successful deployment appropriate technologies that are changing smallholder farmers stories across Africa, and this include the celebrated PBR Cowpea in West Africa and Water Efficient Maize for Africa (WEMA) in Southern and Eastern Africa.
This initiatives, in collaboration with public and private sector partners, has introduced pod borer resistant cowpea variety and drought-tolerant maize varieties to smallholder farmers in several African countries.
The project's impact has been transformative, providing farmers with access to improved seeds that can withstand pest and climate challenges and ensuring food security even in times of drought.
Dr. Kanangire's leadership extends beyond the realm of agricultural technology. He is a strong advocate for inclusive agricultural policies, gender equality, and youth empowerment.
Recognizing the important role of women and young people in agriculture, he has spearheaded programs and initiatives that aim to increase their participation, provide them with training opportunities, and promote their active engagement in decision-making processes.
Through his strategic vision and unwavering commitment, Dr. Canisius Kanangire has positioned AATF as a leading organization in driving agricultural innovation in Africa.
His dedication to the welfare of smallholder farmers and his emphasis on sustainable development have made a significant impact on the lives of millions of people across the continent.
As Africa continues to face diverse challenges in agriculture, Dr. Kanangire's leadership and expertise remain invaluable.
His relentless pursuit of innovative solutions and his ability to forge partnerships across sectors will undoubtedly contribute to the future of agriculture in Africa, fostering prosperity, resilience, and sustainable development for generations to come.
This article was originally published in The Nation Online Nigeria