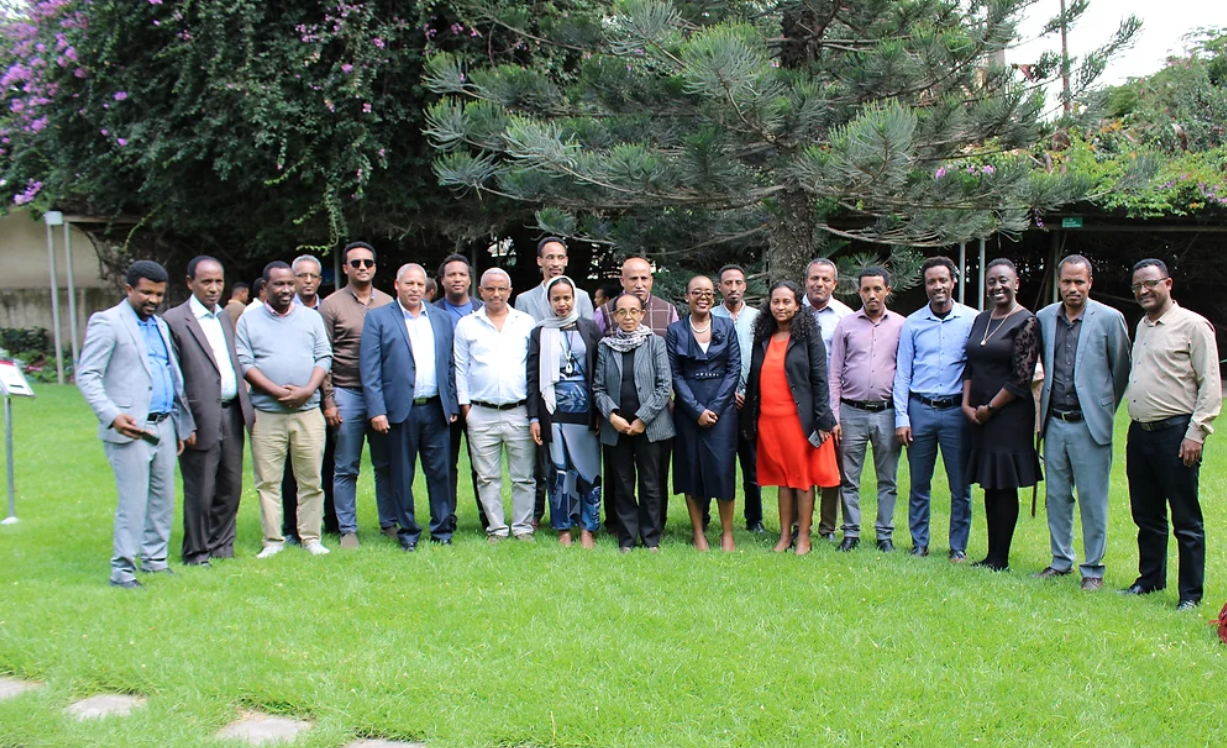 Adama, Ethiopia (September 20, 2022) : The TELA Maize Project of the Ethiopian Institute of Agricultural Research (EIAR) and African Agricultural Technology Foundation (AATF) underscore the need for helping judges and lawyers to understand the essence of biotechnology research.
This was highlighted during a two-day awareness creation event organized by TELA Maize Project and supported by AATF and held in Adama, Ethiopia, for lawyers and Judges.
Director of Agri-biotechnology with EIAR Dejene Girma (Ph.D.) told reporters that as biotechnology is one of the emerging scientific research activities in Ethiopia presenting major issues of the science to Judges and Juries is imperative.
As to Dr. Dejene, the present and future engagements of the judiciary in such interactions would facilitate access to scientific information required for them to deal with their possible court cases and to assist biotechnology scientists undertake their research activities avoiding cumbersome and unlawful interference of courts.
TELA Maize Project PI with EIAR, Tesfaye Disassa (Ph.D.) who also accentuates the importance of awareness creation among judges and lawyers about biotechnology, says that the program aimed at sensitizing the professionals on major biotechnology issues including the national biosafety law, international instruments, social and political challenges in biotechnology among others.
Dr.Tesfaye has indicated that judges should be more aware that they are playing a role of great importance in their decisions if they are equipped with scientific knowledge and information. "This in turn would realize convenient operational environment for biotechnology research scientists and other involved in the areas.
Judges and jurists need to become better acquainted with scientific questions and learn to exchange ideas with biotechnology scientists," he added. Judges from the Ethiopian Federal Instance Courts, lawyers, pertinent legal officers from EIAR and Addis Ababa University as well as Science Journalists have attended the two-day briefing which was officially opened by EIAR Director General Dr. Feto Isimo.
At the occasion, Jane Achando , AATF Legal Officer, also shared experiences of handling of biotechnology cases in courts, especially related to Genetically Modified Crops, in Kenya and Nigeria. It was pointed out that AATF would also extend its support to other African countries to conduct similar programs and help legal personnel to be acquainted with the basics of biotechnology and render effective legal services.
This article was originally published by Mekonnen Teshome in the EthiopianScience.com