By George Achia
Rising population calls for sustainable and efficient food production systems. In Africa, hybrid rice bred from two different parental lines for higher yields, improved resistance to pests and diseases and greater tolerance to environmental stress is now being touted as one of the solutions to eradicating hunger.
But despite its potential to help feed Africa's growing population, the adoption of hybrid rice has been slow among farmers who worry about the cost of seeds and are hesitant to stop using the local varieties that they are accustomed to.
In Kenya, the rise of hybrid rice cultivation, with its high yields and resistance to disease has brought a new level of success and profitability to farmers in rice growing regions of Nderwa in Kirinyaga County.
From increased income to improved food security, hybrid rice is transforming the lives of smallholder Kenyan farmers.
Mr. Mutisya Kariuki, a small-scale farmer from Nderwa village in Kirinyaga County, Kenya, has been a rice farmer for the last 20 years. Mutisya, like other farmers in the area, relied on a traditional rice variety known as Pishori to feed his families.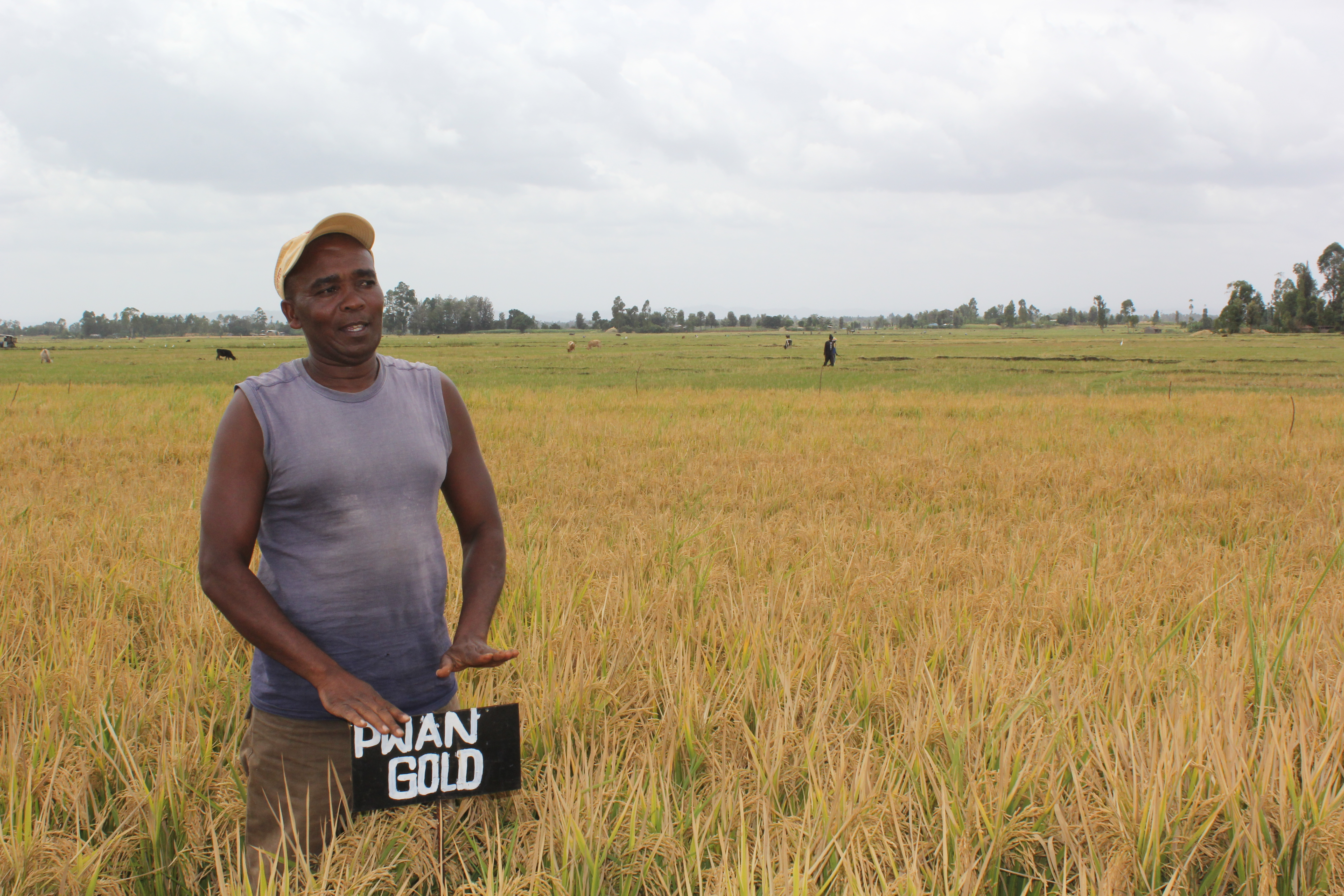 Mutisya says the highest number of bags he has ever harvested from his one-acre piece of land is 23, which was barely enough to sustain his family to the next planting season. Over the years, declining yields caused him mounting financial stress. Climate change has also made rains increasingly unpredictable.
Experts believe these challenges can be met if farmers adopt new hybrid varieties to secure their livelihoods.
Like many farmers, Mutisya was skeptical. But with encouragement from the African Agriculture Technology Foundation (AATF) team and the local agricultural experts from Integrated Community Organization on Sustainable Empowerment and Education for Development (ICOSEED), he reluctantly took the leap and adopted hybrid rice. The results were remarkable.
ICOSEED is a local community-based NGO which works closely with rural farmers to enhance sustainable community livelihood.
"I couldn't believe the difference," Mutisya recalls. "The hybrid rice variety from the last planting season in August 2022 produced twice as much as my traditional variety and was more resistant to drought and pests."
He says he harvested 46 bags from his land, the same plot that used to yield only 23 bags of Pishori variety. His harvest translated to 4,600kg, which he sold at Ksh.70 per kilo (less than a dollar), earning approximately Ksh. 320,000 (around $2,500).
Mutisya used the proceeds to pay annual school fees for his Grade Five daughter. In addition, he was able to pay off his debts, save the balance, and provide a better life for his family. Mutisya also sold the rice straws and used the proceeds to buy a bicycle for his daughter's transport to school.
The success of this new hybrid variety not only transformed Mutisya's harvest, but also his life. Now he is the village hybrid rice 'consultant', providing insights to other farmers on how to properly grow and manage the hybrid rice for maximum yields.
His story mirrors that of Eunice Wangechi, a 30-year-old rice farmer from Thanju village in the adjacent Murang'a County. For the last six years, Eunice has been growing the Pishori variety on her four-acre piece of land, harvesting less than 40 bags from the whole farm at an average of 10 bags per acre.
After being introduced to the rice hybrid varieties by AATF and ICOSEED, she decided to try out the new variety on one acre of her land. The results surprised her. "I harvested 36 bags from that one-acre plot!" she says.
She sold 20 bags that earned her about Ksh.96,000 (about $750) and stored the rest for family use. She used the cash to pay school fees for her two children in high school and built a grocery shop. Excited with this bumper harvest, she hopes to allocate two more acres to hybrid rice to boast yields in the next season.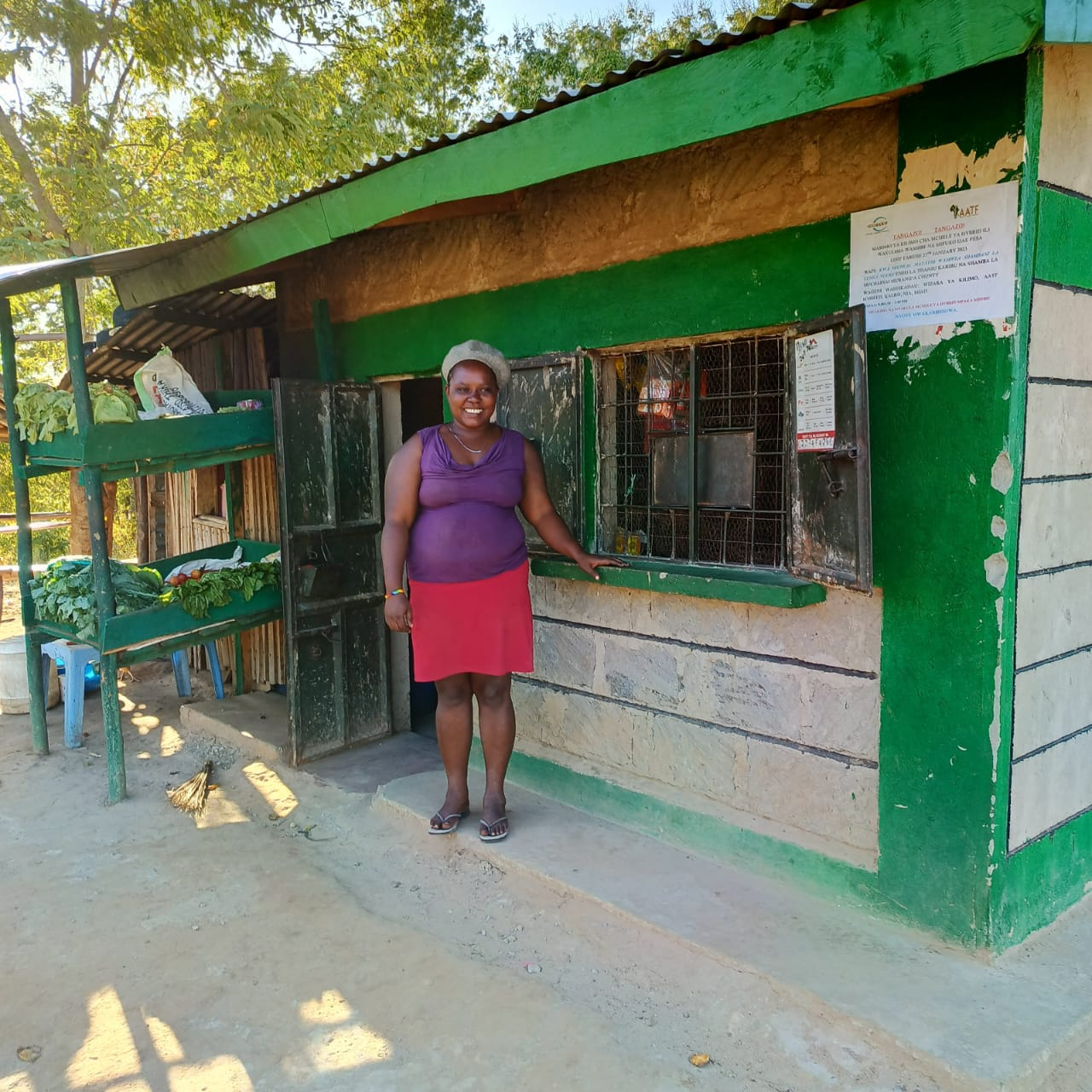 Dr. Kayode Sanni, the Rice Project Manager and the Director of the Alliance for Hybrid Rice in Africa (AHyRA) at AATF, says hybrid rice technology offers solutions to enhance farmers' yields and productivity without compromising the desirable grain quality.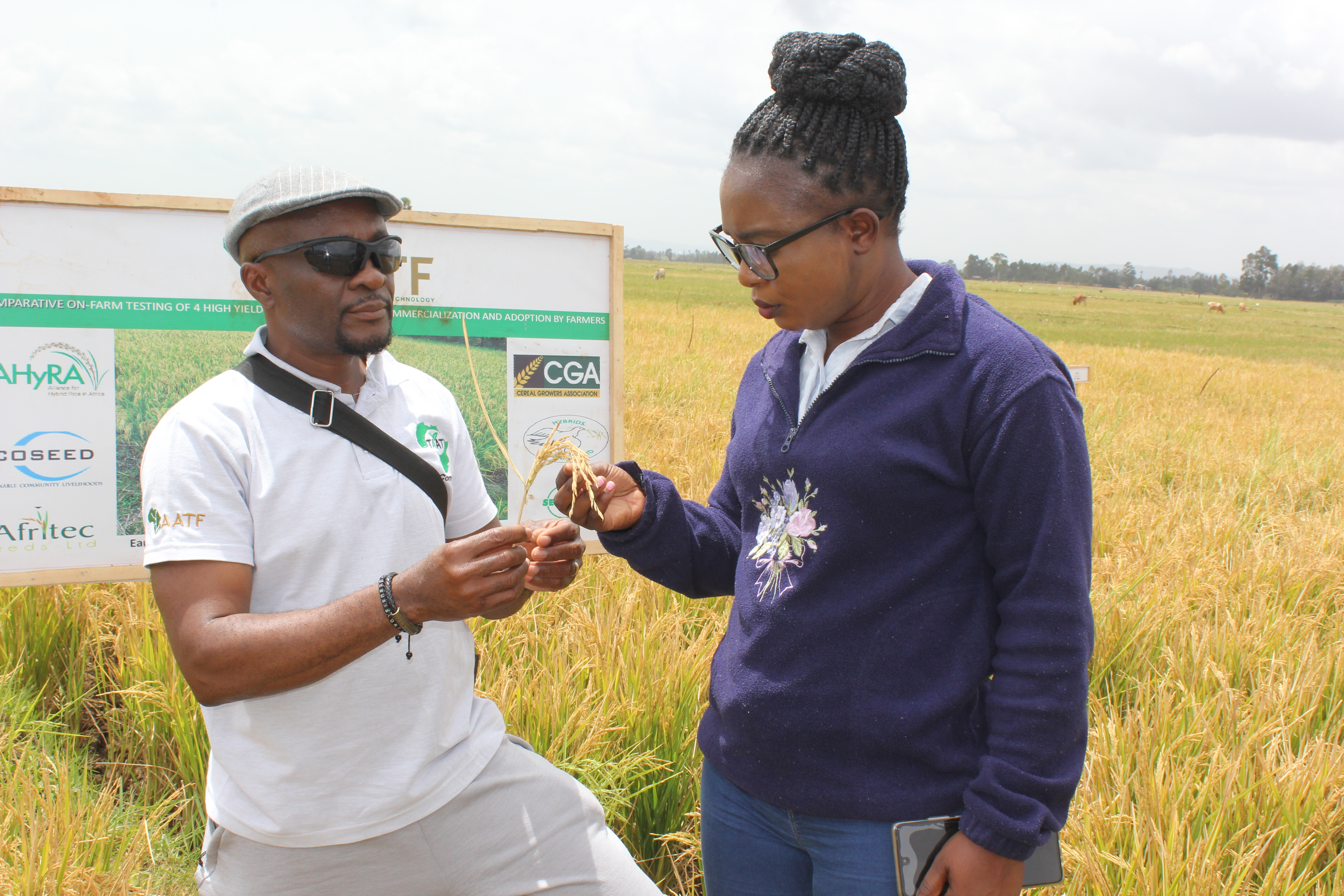 The technology, he says, is about helping African farmers to improve their livelihoods by increasing rice yield with better grain quality to compete with imported rice.
He notes that farmers who adopt hybrid varieties discover many benefits, including increased yields, improved resilience to changing weather patterns, and reduced costs associated with pest and disease control.
"With advances in technology, farmers can now choose from a range of hybrid varieties tailored to specific growing conditions and market demands," says Sanni.
He notes that rice hybrids offer higher yields and currently give farmers over 10 tonnes per hectare under irrigation compared to the four tonnes that other producers harvest.
"So far, 10 indigenous rice hybrids have been released in Kenya in collaboration with Hybrid East Africa Ltd with trials ongoing in Tanzania," he points out, adding that the rice, developed and produced locally through a partnership that brings together local and international organisations under AHyRA, offers an opportunity to contribute to private sector growth through the involvement of seed companies.
AHyRA is a public-private alliance that promotes the development, dissemination, and commercialization of quality, high-yielding, and well-adapted rice hybrids for the benefit of African farmers and other stakeholders along the rice value chain.
Farmers like Mutisya and Eunice who embrace new hybrid varieties are poised to lead the way towards a more sustainable and prosperous future for their communities.
They however must contend with the high cost of fertilizer and other farm inputs, water supply challenges and poor road networks to access markets.
"We call on the government to address these issues so that the future of our farms and our communities is assured," says Eunice.
########
For more information contact:
George Achia, Communications Officer, East and Southern Africa, AATF; G.achia@aatf-africa.org; +254 785 334163