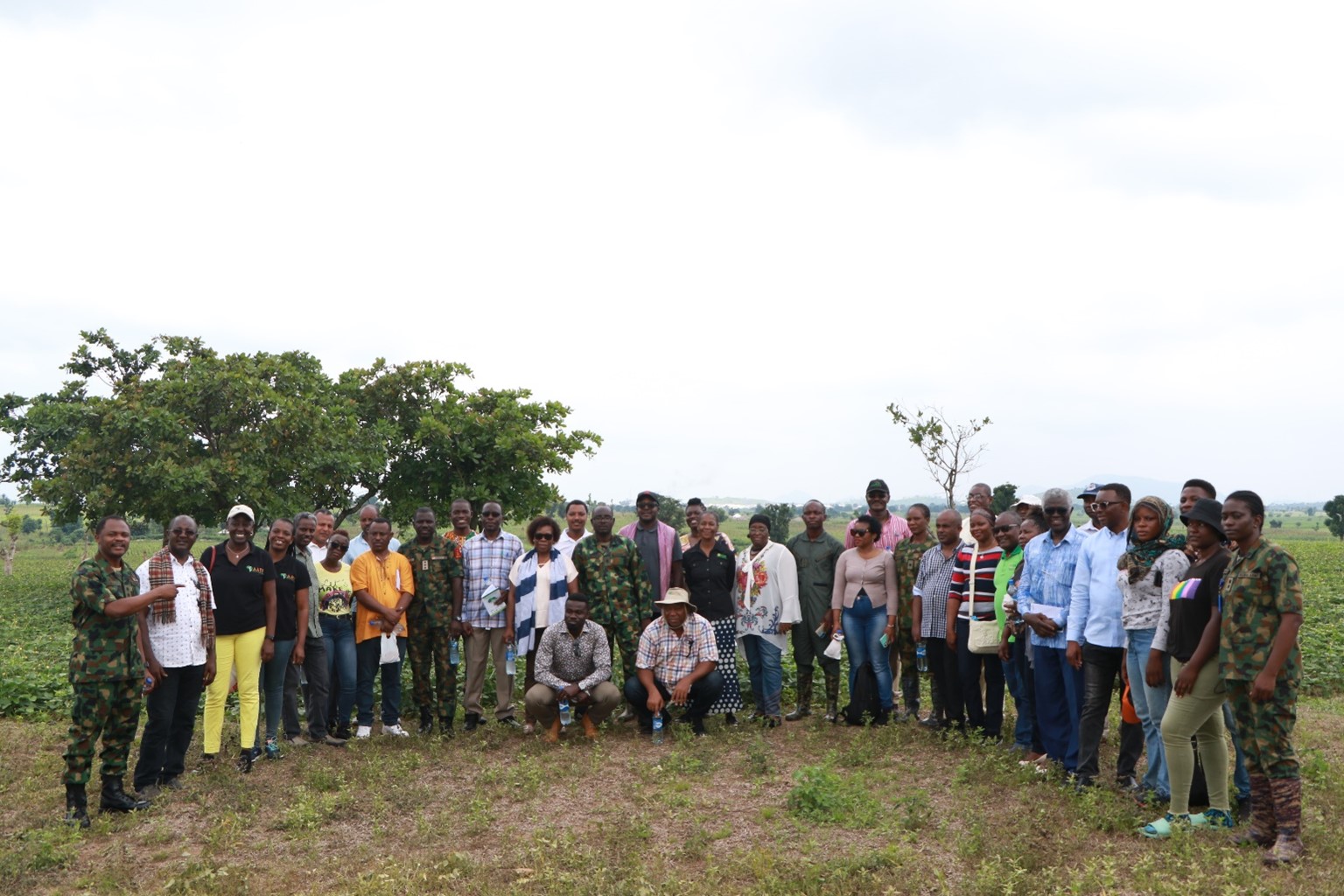 (ABUJA: October 03, 2022) Agriculture and policy leaders from Nigeria, Ethiopia and Mozambique have said that Africa is on the cusp of a biotechnological revolution and is no longer a battle ground for adoption of genetically modified organisms (GMO).
Speaking in Abuja at an interactive session on agricultural technologies that can help smallholder farmers in sub Saharan Africa to boost productivity, the leaders said Africa should be allowed to charts its own course.
"We know what we should do. Africa can decide for itself which technology is essential for the transformation of its economy. We have been colonized by the West but we cannot continue to be colonized in decision-making in science and technology," said Prof. Firew Mekbib, chairman of the National Variety Release Committee, Ethiopia.
The meeting was a climax of a bench-marking visit by scientists and policy makers from Ethiopia and Mozambique to learn how Nigeria is managing its biosafety and biotechnology affairs.
"We have assembled partners from other countries to come and benchmark on the successes and breakthroughs that have been recorded in Nigeria so that when they go back they can apply some of the lessons picked from this trip," said Dr Francis Nang'ayo, Head of Regulatory and Policy Affairs at AATF.
Earlier, Dr Rufus Ebegba, Director General of Nigeria's National Biosafety Management Agency, asked regulators to make decisions based on science and not emotions.
"We must be courageous, otherwise our continent will become a dumping ground for unauthorized GM products," Dr Ebegba said.
He said biotechnology could transform the continent's economy, adding that regulation of the technology must not impact negatively on its development, particularly the application of modern biotechnology.
Dr Ebegba said the essence of biosafety was to ensure uptake of technologies that are environmentally and economically beneficial to citizens to ensure food, nutrition and financial security.
Prof. Mekbib said the Pod-Borer Resistant (PBR) cowpea experience had shown that biotechnology can be Africanised.
"PBR cowpea has shown us that biotechnology can be Nigerianised, biotechnology can Africanised. This is the message. We developed it from the existing indigenous cowpea variety. Of course, we didn't have the facility. Some of the partners helped but we can do it on our own. PBR cowpea is the first in Africa and the first in the world. What does it show? Yes, we can decide which technology Africa can adopt," he said.
The director-general of Mozambique's Agricultural Research Institute, Dr. Olga Fafetine, said the positive results from Nigeria and the lessons learnt in other countries will positively influence her country's adoption of biotechnology.
"We don't have enough food for our people. The farmers work hard and harvest little. We continue to rely on food donations often, products that have been generated using biotechnology in the countries that give us the donations. But our countries still have fear of adopting these biotechnology crops," she added.
Prof. Mustapha Abdullahi, the director-general of the National Biotechnology Development Agency (NABDA), expressed pleasure that Nigeria had become a case study of successful adoption of biotechnology.
"By coming to Nigeria, meeting with the scientists and stakeholders, I am sure this will strengthen relationship and knowledge sharing across the continent. It is good that we come together to find a solution that is going to be accepted within the continent and promote our scientific findings rather than going outside to learn from people whose climes, soil and practices are different from ours. So, I find this very encouraging," he observed.
About AATF: (www.aatf-africa.org)
AATF is an international not-for-profit organization that is empowering smallholder farmers across Sub-Saharan Africa with a wide choice of agricultural innovations that contribute to food and nutrition security to generate health and wealth for their families and communities. Established in 2003 as an African-led entity, AATF works with public and private partners across the full food value chain to access, develop, deliver and commercialize innovative technologies that bring meaningful change to Africa's agriculture. AATF is driven by a vision of a prosperous and food-secure Africa, one where millions of smallholder farmers can transform African agriculture with the same innovations that are transforming food production around the world. AATF believes that farmers in Africa will become globally competitive through the use of the best technology, optimal agricultural practices, strategic product value addition and boosted access to efficient markets within and outside Africa.
For further information and photography contact:
Alex Abutu
AATF Communication Officer (West & Central Africa)
+2348068701960
a.abutu@aatf-africa.org