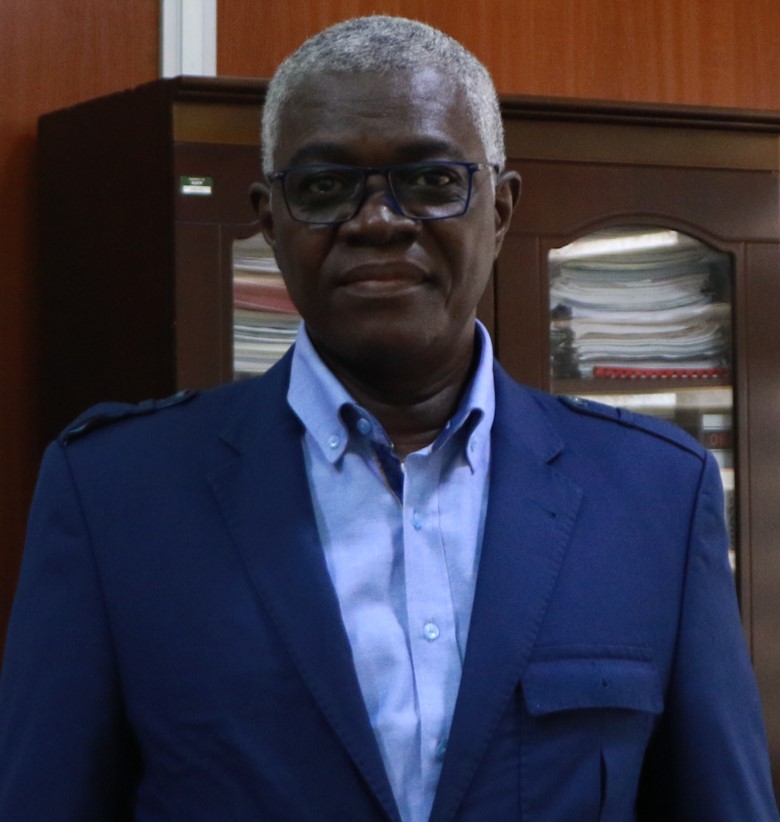 (ABUJA, September 8, 2022) AATF's Regional Representative for West Africa, Dr Jean Baptiste Tignegre, has challenged extension agents to help farmers to harness technologies and best agronomic practices to improve productivity and end hunger.
Opening the North-Central Sensitisation Programme for Farmers and Extension Agents on Biotechnology in Abuja, Nigeria, Dr Tignegre said new technologies and innovations would boost harvests for local consumption and even export.
"Please remember that you're the link to the attainment of food and nutrition security, which all African countries are working hard to achieve," said Dr Tignegre, who doubles up as the Project Manager for the Pod-borer Resistant (PBR) Cowpea project.
The one-day workshop, which attracted participants from all the states in the North-Central zone of Nigeria, was organised to promote modern biotechnology and biosafety to engender public trust in regulatory decision-making.
Dr Rose Gidado, OFAB Nigeria coordinator, said the forum offered participants an opportunity to discuss the existing biotechnology research capacity and limitations in Nigeria, and explore policy issues related to improving biotechnology innovation in the country.
"The need for safe biotechnology application, especially in agriculture, is integral to improving productivity, quality of food crops and incomes for farmers. It is therefore important to sensitise the North-Central farmers on the benefits of modern biotechnology to counter the health-hazard claims made by the opponents," she added.
About AATF:
AATF is an international not-for-profit organisation that is empowering smallholder farmers across Sub-Saharan Africa with a wide choice of agricultural innovations that contribute to food and nutrition security to generate health and wealth for their families and communities.
Established in 2003 as an African-led entity, AATF works with public and private partners across the full food value chain to access, develop, deliver and commercialize innovative technologies that bring meaningful change to Africa's agriculture. AATF is driven by a vision of a prosperous and food-secure Africa, one where millions of smallholder farmers can transform African agriculture with the same innovations that are transforming food production around the world. AATF believes that farmers in Africa will become globally competitive through the use of the best technology, optimal agricultural practices, strategic product value addition and boosted access to efficient markets within and outside Africa.
For further information and photography contact:
Alex Abutu,
AATF Communications Officer (West and Central Africa)
+234 8068701960 or a.abutu@aatf-africa.org