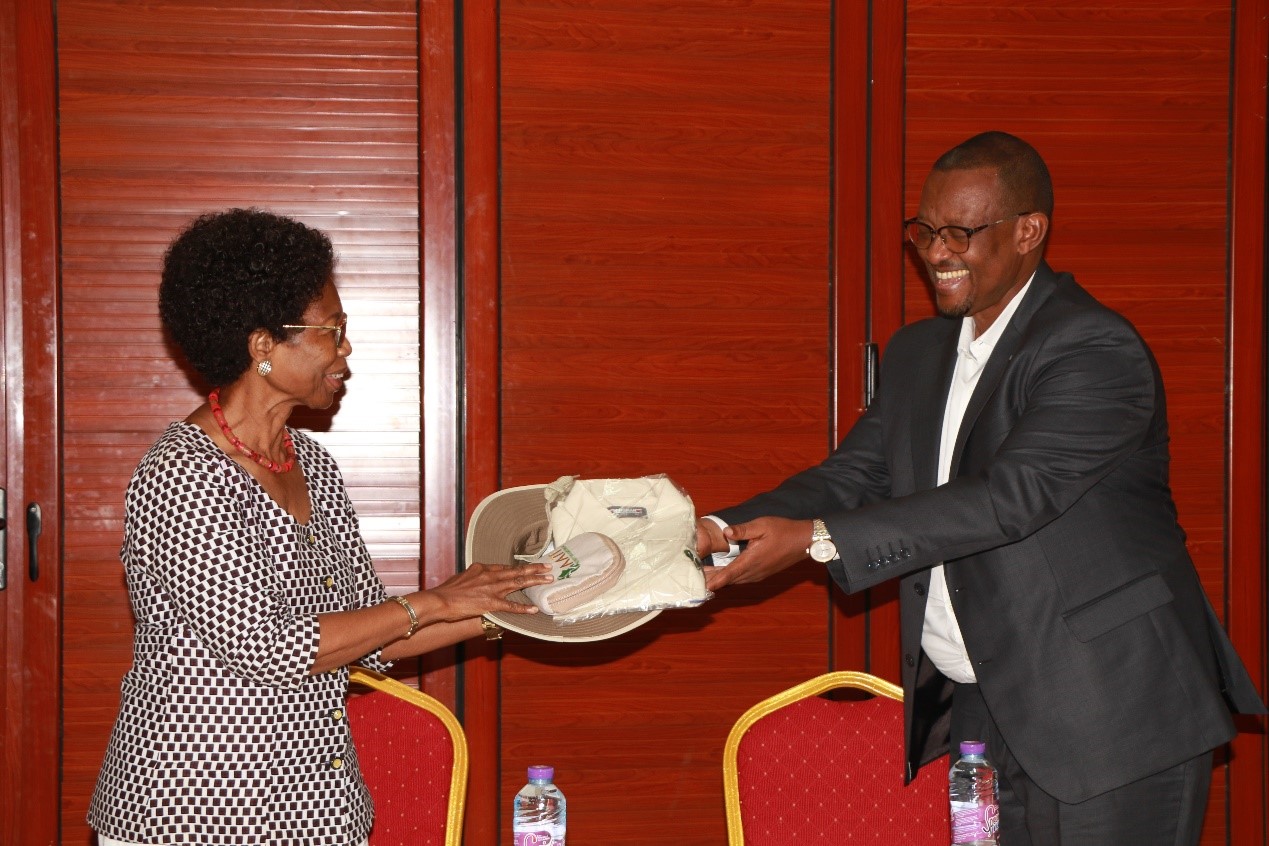 AATF will work with the Ghana Academy of Arts and Sciences (GAAS) to help smallholder farmers improve their living standards through smart agriculture. 
Dr Canisius Kanangire, AATF Executive Director, said the partnership will provide farmers with technologies and skills to increase harvests and income from sale of surplus produce.
"We work with national research organisations to develop technologies that can respond to the needs of farmers in different areas in Africa, especially on different crops that have very high economic importance in different countries," said Dr Kanangire when he paid a courtesy call on the GAAS executive.
AATF has invested heavily in technology transfer, identifying appropriate innovations, and working with African Institutions to make them available to farmers.
AATF collaborates with Ghana on various projects—including Open Forum on Agricultural Biotechnology (OFAB), Nitrogen Efficient Water Efficient Salt Tolerant (NEWEST) Rice and the Pod Borer Resistant Cowpea Project.
The PBR Cowpea Project, for instance, seeks to introduce a high-yielding and disease and drought tolerant genetically modified variety in West Africa. The new variety has the potential of farmers harvesting 2,000kg per hectare against the current output of 140-400kg per hectare. Cowpea traditionally present huge post-harvest challenges because of insect/disease infestation during storage, resulting in constant chemical spraying to keep them fresh. The new variety will eliminate the need for spraying, saving farmers costs and keeping the environment fresh.
Farmers who participated in the farmer-managed confined field trials are returning positive verdicts on the project run by the CSIR-SARI.
Ghana is the third West African country to go through this process after Nigeria and Burkina Faso. Nigeria deregulated and commercialised the product in 2019.
Prof. Isabella A. Quakyi, Vice-President, Sciences Section, GAAS, said the academy will support and collaborate with AATF. She called for extensive public awareness of AATF's activities , adding that "the science is sound but more effort should be put in the socioeconomic aspect".
Other GAAS members in attendance included Prof. Benjamin Kwadjo Ahunu. The academy is the second oldest in Africa and was established by the first President of Ghana, Dr. Kwame Nkrumah, to promote extensions of knowledge in the arts and sciences, to establish and maintain proper standards of endeavour in the field of arts and sciences in Ghana and recognize outstanding contribution to advancing the arts and sciences.