MLN Diagnostics and Management Project
Protecting maize against drought and insect damage
ABOUT THE PROJECT
Maize Lethal Necrosis Disease (MLND) is a key regional challenge that continues to bring havoc to farmers' maize grain harvest and threatens food security in the eastern African region. It causes yield loses of up to 100% and has been registered as a threat to food security in the region. MLND is caused by the co-infection of Maize Chlorotic Mottle Virus (MCMV) and any of the Potyviruses infecting cereals, especially Sugarcane Mosaic Virus (SCMV). The disease was reported in Kenya in September 2011, and later in Tanzania, Uganda, Rwanda, DR Congo, South Sudan and Ethiopia.
MLN pathogens can be transmitted by insect vectors and also through contaminated seed. Some developed countries have managed the disease through strategies that include combining tolerant varieties, crop rotation, and having maize free seasons to reduce the insect vector pressure that transmits the disease. However, in eastern Africa, the epidemic is aggravated by little access to MLN tolerant maize varieties by farmers and year-round cultivation of maize, allowing transmission via insect vectors, among others.
AATF and AGRA are co-leading efforts towards supporting the commercial seed sector in Kenya, Uganda, Tanzania, Rwanda and Ethiopia in production of MCMV-free maize seed, as well as promoting the use of certified seeds by farmers in respective countries.
The Project is coordinated by the International Maize and Wheat Improvement Centre (CIMMYT), under the USAID-funded MLN Diagnostics and Management Project.
AATF PROJECTS
TELA Maize
TAAT Maize
TAAT Policy Enabler
PBR Cowpea Project
MLN Project
OUR CONTRIBUTION
Control the spread of Maize Chlorotic Mottle Virus (MCMV) in MLN-endemic countries of Eastern Africa while preventing its spread to MCMV from entering non-endemic countries especially in Southern Africa.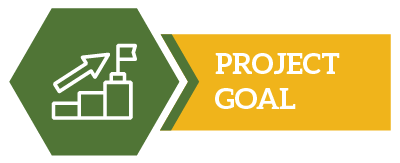 Support the commercial seed sector in MLN-endemic countries in producing MCMV-free commercial seed and Promote the use of clean certified hybrid seed by farmers.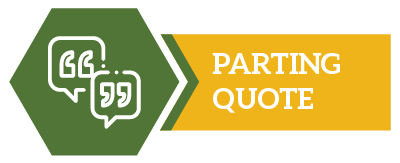 "If the industry does not get systematic and standardized scientific steps and operating procedures, decisions on control and management of MLN will be subjective." – Erick Tegei, Quality Assurance Manager, Kenya Seed Company
PROJECT BENEFIT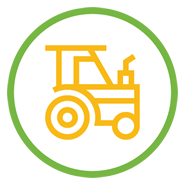 FARMERS
Farmers can now control loss on harvest through use of and access to clean, certified MLN tolerant maize varieties.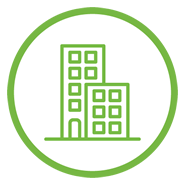 BUSINESSES
Commercial farmers can now obtain maximum maize productivity by reducing/mitigating MLN disease incidences in their farms through supply chains of seed companies.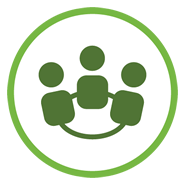 SOCIETY
Increased levels of maize production that ensures the region is relatively food secure.
PROJECT HIGHLIGHTS


0
%
Number of seed companies engaged in MLN management and MCMV free seed production



0
+
Number of maize seed out-growers engaged in MCMV-free seed production training



0
+
Number of farmers engaged through field days & training on MLN management awareness



0
%
Level of uptake and use of MLN Management SOPs by seed companies engaged
FIELD & IMPACT STORIES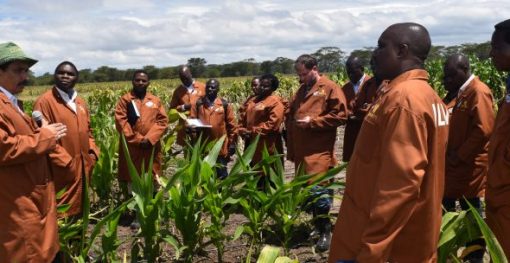 Training on MLN Rapid Diagnostic Kits and MLN-Free Seed Production in Kenya
Published on 2nd May 2020
Agricultural institutions partner to curtail spread of MLN in Sub-Saharan Africa
Published on 26th April 2017
Efforts towards saving maize farmers $300million yield loss caused by MLN Disease
Published on 26th April 2017
Need more info on this?
Get in touch with us for more information.
Fill out the contact request form & we'll get back to you.
PROJECT PARTNERS
INFORMATION AND RESOURCES
Maize lethal necrosis (MLN): Efforts toward containing the spread and impact of a devastating transboundary disease in sub-Saharan Africa
SOPS – MLN disease portal
1. Technical Manual on MLN Management: Developed in collaboration with partners; awaiting publishing.
2. Book Chapter on Emerging Crop Diseases in collaboration with the University of Cambridge: Published by the American Phytopathological Society (APS) and has already been copyedited. Currently at the printer.
3. 2 Manuscripts awaiting review and publishing. Data was analysed from ODK platforms, analysed and manuscripts drafted.
PROJECT MANAGEMENT

Jonga Munyaradzi
Project Coordinator
J.Munyaradzi@aatf-africa.org
PROJECT INVESTORS

The United States Agency for International Development (USAID), one of the original funders of AATF, supports the Nitrogen-Use Efficient, Water-Use Efficient, Salt-Tolerant Rice Project; Pod-Borer Resistant Cowpea Project; and the Water Efficient Maize for Africa project. USAID supports the MLN Diagnostics and Management Project through CIMMYT. USAID also supported the Striga Control in Maize project as part of the US government's Feed the Future initiative.
CALL US TODAY
254-20 422 3700
NAIROBI, KENYA
Naivasha Rd
EMAIL
aatf@aatf-africa.org
Munyaradzi