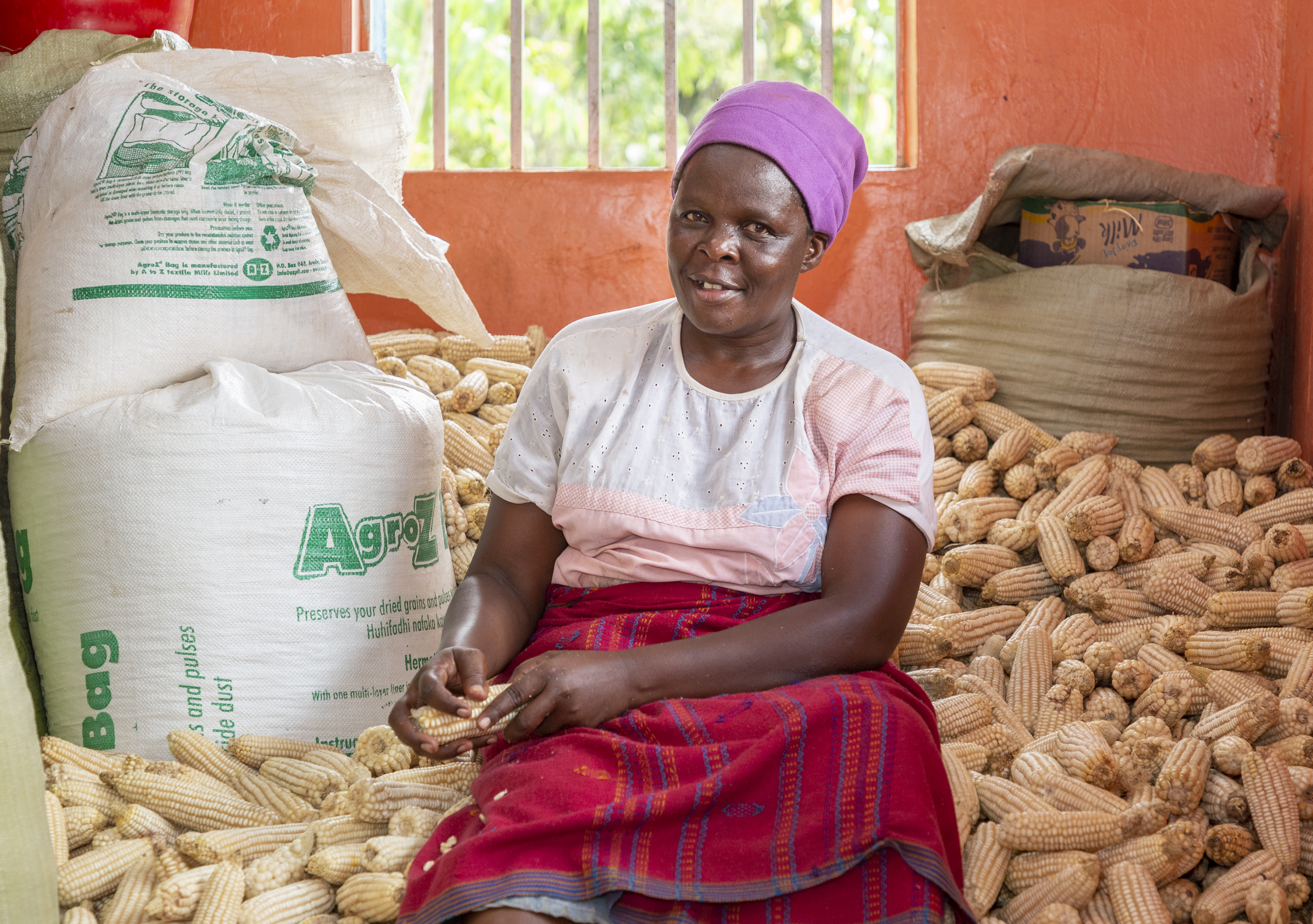 [Nairobi, October 15, 2021]: The theme for the 2021 International Day of Rural Women, "Rural Women Cultivating Good Food for All", highlights the essential role, that rural women and girls play in the global food systems.
The Day is strategically held before World Food Day, in order to recognise the role played by rural women in food production and food security. In most countries in Sub-Saharan Africa (SSA), women play a vital role in the rural economy – they are involved in crop production, taking care of the livestock, providing food, water and fuel for their families, while carrying out other activities to diversify and improve their families' livelihoods.
Agriculture is said to be an important engine of growth and poverty reduction. But the sector is underperforming in many countries especially in SSA in part because women, who are often a crucial resource in agriculture and the rural economy, face constraints that reduce their productivity.
According to the Food and Agriculture Organisation (FAO), women stand out as pillars of economic growth, especially when it comes to agriculture and agribusiness, which dominate Africa's rural economies. FAO notes that women are central to all aspects of agriculture and off-farm activities in their communities. Despite this, their efforts are often hampered by their lack of access to productive resources, technologies, services and markets.
With a keen eye on gender, we are contributing to the reduction of the gender gap in agriculture by broadening agricultural opportunities and promoting gender equity with regards to access, control and ownership of agricultural assets, technologies, services, products and income to enhance food security and poverty reduction in Sub-Saharan Africa (SSA).
Further, AATF is mainstreaming gender in all its operations to support women, men, youth and the underprivileged with a special focus on attracting and retaining youth in agriculture to rejuvenate and ensure continuity of the sector.
AATF is empowering smallholder farmers especially women across SSA with a wide choice of agricultural innovations that generate wealth and health for their families and communities.
Listening to women like Mrs. Doreen Atemo, a farmer from Kwisero Sub-County in Kenya, telling their stories of success after using new agriculture technologies brings joy to all of us including our partners and investors and we are happy to be part of that success. Doreen was able to improve her family life including building a house for herself.
For Mrs Kikelomo Amusan, a cassava farmer from Osun state, Nigeria, her life changed with mechanisation. She never thought that at any given day in her life she would ever cultivate anything more than one acre of the cassava crop. However, all this changed when the Cassava Mechanisation and Agro-processing Project (CAMAP) activities kicked off in the state in May 2013 which opened a new world of opportunity for many cassava farmers like her in the country.
AATF believes that investing in new farming technology for Africa—from better seeds to digital tools to machinery—is our best opportunity for transforming African agriculture into an engine of economic growth that will have benefits far beyond the farm sector.
This International Day of Rural Women offers an opportunity to commit to the improvement of the lives of rural women so that they can benefit equally from their productivity efforts.  Achieving gender equity and empowering women is not only the right thing to do but is a critical ingredient in the fight against extreme poverty, hunger and malnutrition on the continent