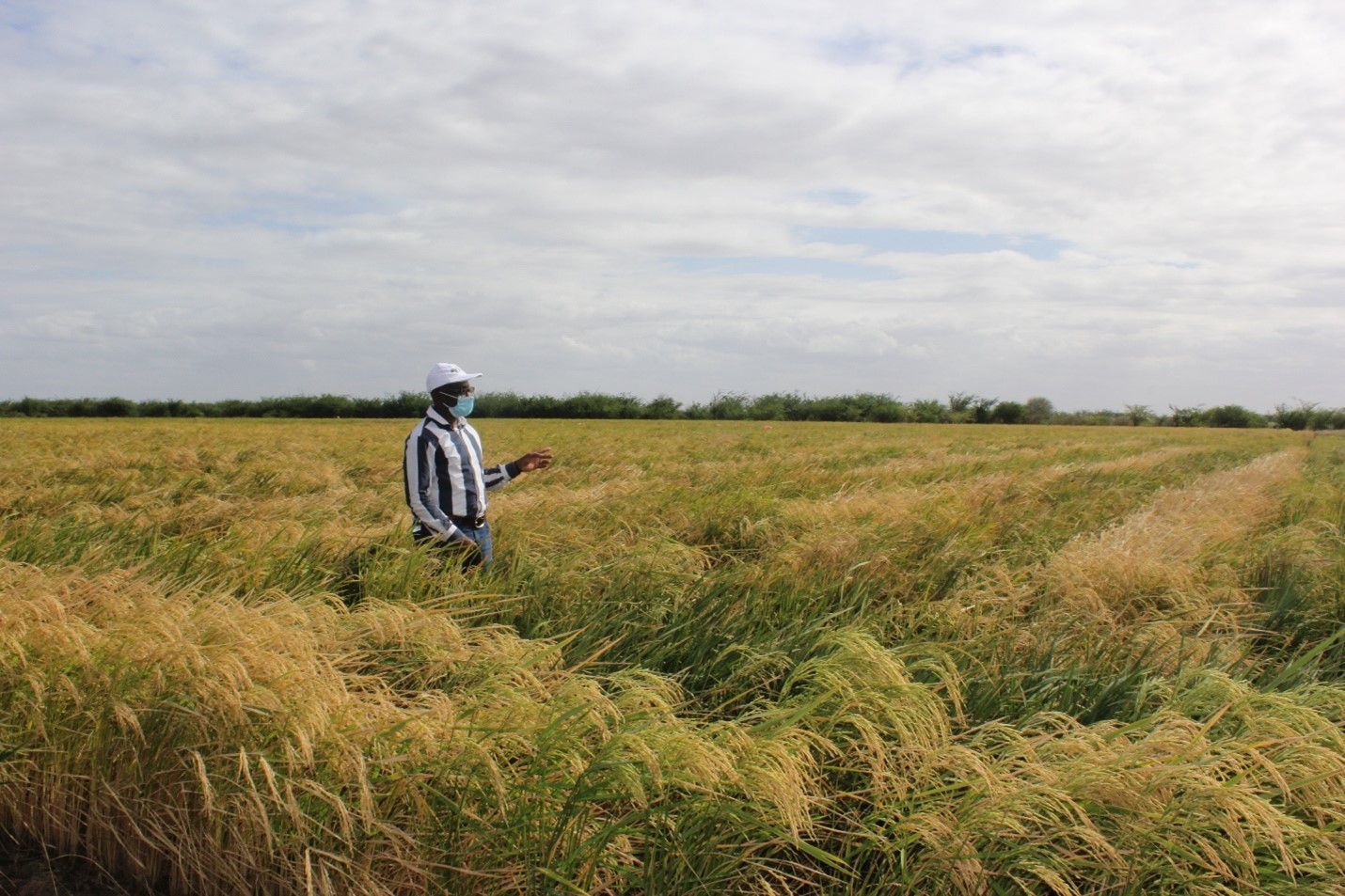 Rice is fast becoming a staple food in Africa, and the continent should adopt hybrid technology to boost production, improve incomes and create jobs for the youth and women. This was the clarion call during the Fifth African Conference of Science Journalists organised by the Media for Environment, Science, Health, and Agriculture (MESHA) in May 2022.
Dr Kayode Sanni, the Rice Project Manager at AATF, said the continent had all the variables and technology to become self-sufficient in rice production by increasing productivity, planting climate-resilient varieties, improving crop management, and market linkages along the value chain.
"The continent's bill for importing rice only is estimated at $ 6 billion which is about 40 per cent of the demand. Rice consumption in Africa is rising at about eight per cent against a yield increase of less than 6 per cent per year, creating a deficit of over 13 million metric tonnes," Dr Sanni told the journalists.
He said challenges hampering hybrid rice technology in Africa include slow adoption by farmers caused by low awareness of the benefits of the technology, slow variety release process in some countries, the higher cost of hybrid seed production, low capacity of hybrid rice and low level of private sector's investment in rice seed production.
He listed ongoing efforts to promote of hybrid rice in Africa by different partners. The efforts, he said, had led to the establishment of a public/private alliance for sustainable development, testing, production, promotion and commercialization of hybrid rice and creating market linkages for trade in Africa. The lobby is known as the Alliance for Hybrid Rice in Africa (AHyRA) and is hosted by AATF.
"Through these efforts, more than 15 different high yielding rice hybrids have been released in at least seven countries, including Kenya and Tanzania, with yields above 10 tonnes per hectare," he said. It is estimated that rice farming in eastern Africa will increase to 3.3 million hectares in the next ten years.
"We project that 40 per cent or 1.4 million hectares will be available for hybrids with revenue opportunities for early adopters projected to range between $100 million to $125 million," he said.
The projection will boost the economies of African countries and contribute to food security among the growing population and create jobs.