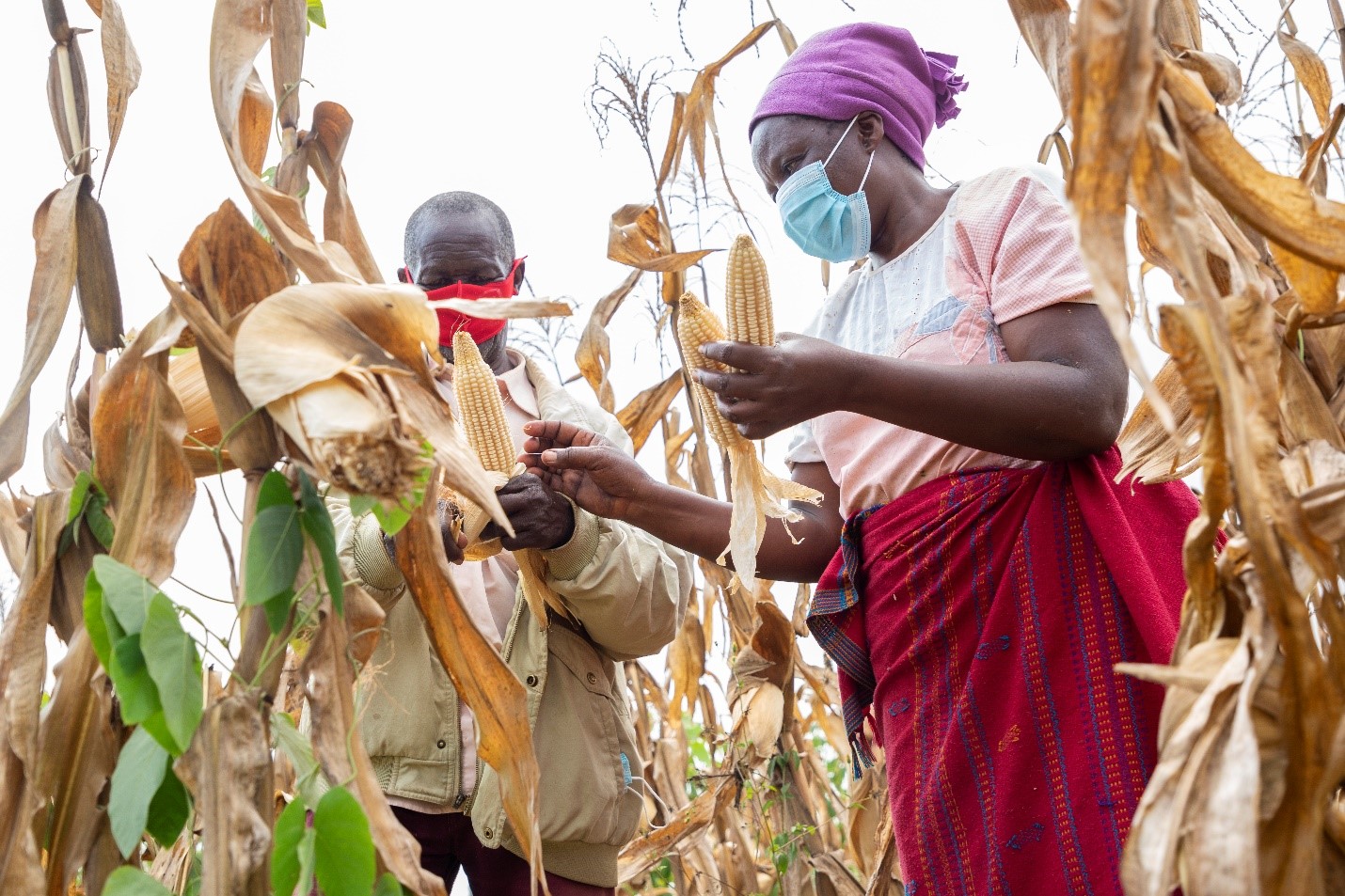 [Munyonyo, November 17, 2021]: Scientists, agriculture extension providers, policy makers and other stakeholders across the globe met on the sidelines of the African Forum for Agricultural Advisory Services (AFAAS) Agricultural Extension Week held in Uganda to share experiences on sustainable partnerships for commercialisation and deployment of agricultural technologies in Africa.
The AATF side event discussed partnerships for delivering agricultural technologies and innovations to smallholder farmers in Africa. The participants appreciated the role agricultural extension plays in enhancing agricultural productivity, improving rural livelihoods and promoting agriculture as an engine of economic growth.
Dr. Canisius Kanangire, the AATF Executive Director said that for agricultural research to make sense, there is need to create systems that facilitate the access of farmers, their organisations and other market actors to knowledge, information, and technology to allow them to fully benefit from the research outputs.
"Agricultural advisory services that are supposed to bridge the research-extension-farmer gap have been faced with a number of challenges including inadequate resources for extension provision and low coverage and capacity in Information, Communications and Technology Tools (ICTs)," he said.
Dr. Kanangire stated that there is need to promote digital tools to enhance extension services among smallholder farmers to improve productivity.
"Digital solutions offer us an opportunity to push for e-extension services and to support the deployment and commercialisation of technologies needed by farmers including market access to certified inputs and weather advisory services," he noted, adding that AATF has developed and deployed digital applications such as Market Information Support System for Cassava Mechanisation and Agro-processing (MISS CAMAP) that facilitates farmer access to e– extension services and markets.
He observed that the multifaceted needs of smallholder farmers in the food production system often demand that special attention is paid to strengthening their linkage with delivery systems in stimulating significant improvement in their livelihoods.
The AATF Coordinator for the Seeds2B Project Mr. David Tarus presented the AATF commercialisation pathway, stating that a policy and regulatory enabling environment is critical for seed systems development and commercialisation in-country and across borders.
Tarus said that national and regional market systems should allow products to move freely within African countries and across borders to help improve the livelihood of farmers.
"Agricultural extension and information dissemination are key to sustainable technology commercialisation which is market driven to assure production, adoption and utilisation," he explained.
Product stewardship in agricultural systems was noted as critical to ensuring responsible and ethical management and use of a product from inception to discontinuation if necessary, according to the AATF stewardship manager Dr. Francis Onyekachi.
Dr. Onyekachi noted that at commercialisation stage, stewardship is critical during seed production, seed processing and marketing with extension officers playing a critical role in providing education to farmers.
Dr. Godfrey Asea, the director of research at National Agricultural Crop Resources Research Institute (NaCRRI) said for enterprises and business activities to start, develop and thrive, there is need for an effective enabling business environment, with a clear set of policies, legislations, institutional arrangements, and support services.
"An enabling policy environment is essential for commercialisation of agricultural technologies,' he stated.
Dr Asea called on African governments to put in place policies and regulations that are critical in influencing agricultural transformation through technology development and adoption.
The experts agreed that agricultural extension and seed systems are undoubtedly critical elements of technology transfer in agricultural systems and a vital determinant of agricultural productivity and competitiveness leading to increased food security and improved rural livelihoods.
########
About AATF (www.aatf-africa.org)
Founded in 2003 to address Africa's food security prospects through agricultural technology, AATF believes that the agricultural sector is a key foundational pillar as Africa consolidates its economic growth and carves out its new position as a major global economic powerhouse and the next growth market in the world. It was formed in response to the need for an effective mechanism that would facilitate and support negotiation for technology access and delivery and formation of appropriate partnerships to manage the development & deployment of innovative technologies for use by smallholder farmers in SSA:
For more information contact:
George Achia, Communications Officer, East and Southern Africa, AATF; g.achia@aatf-africa.org +254 785334163